TRIUMPHANT TRIO
GUYS TOWER (actually two towers connected with a link bridge) is home to the largest dental hospital in Europe and King's College London Dental Institute. Reclad in 2014 and featuring a light sculpture by Carsten Nicholai on the top.
BOILER SUIT – Designed by Thomas Heatherwick, is made up of 108 undulating tiles of woven stainless steel braid and covers the façade of the boiler house at St Thomas's.
THE SHARD – designed by Architect Renzo Piano, at a height of 309.6 metres (1,016 feet), the Shard London Bridge Quarter is the tallest building in Western Europe.
SHARD OF GLASS
Renzo Piano's masterpiece 'The Shard' will pierce the clouds on many days but provide the perfect reflection on others.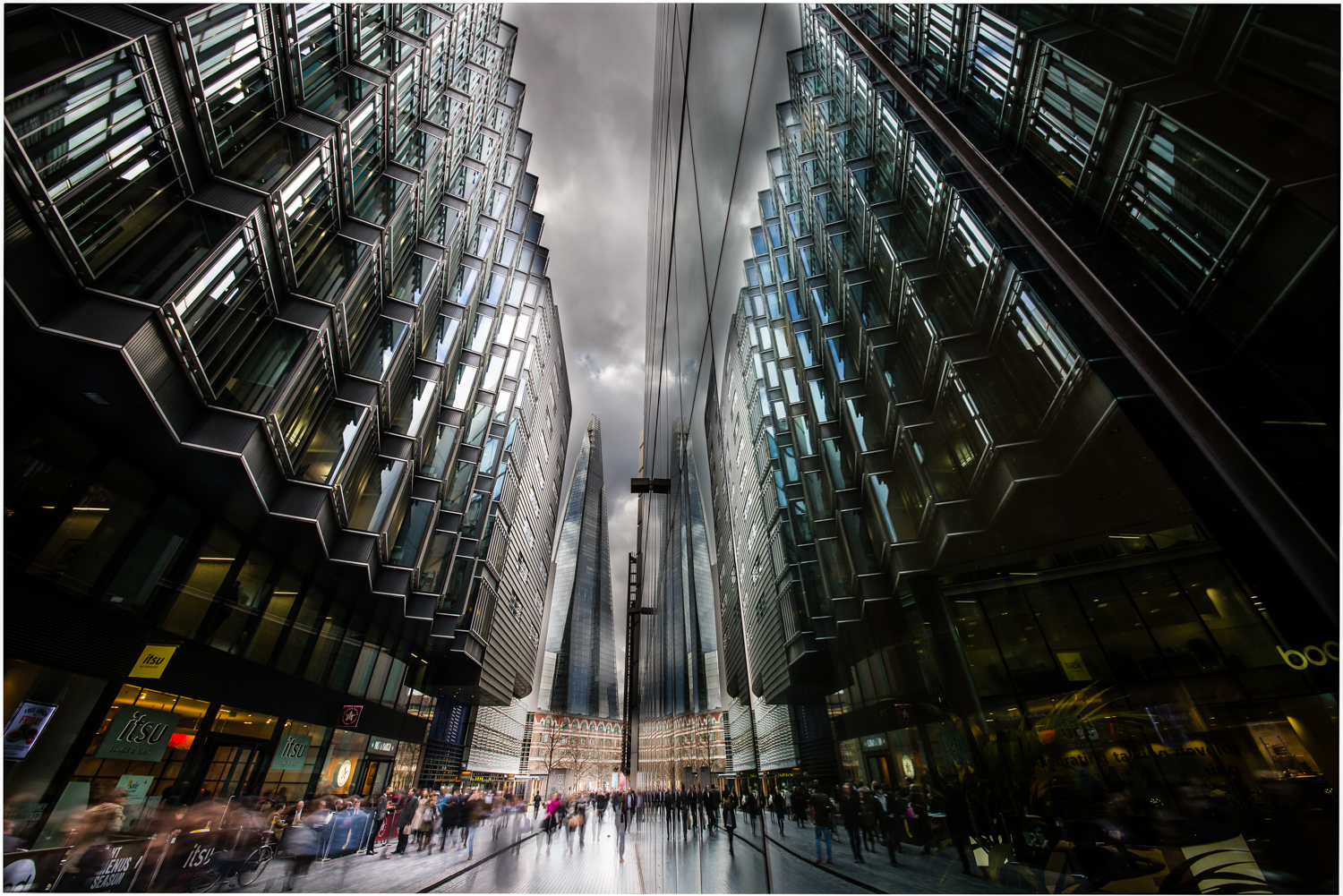 FRAMED
Foster & Partners design of More London show Piano's 'The Shard' , sandwiched between PwC & Ernst & Young.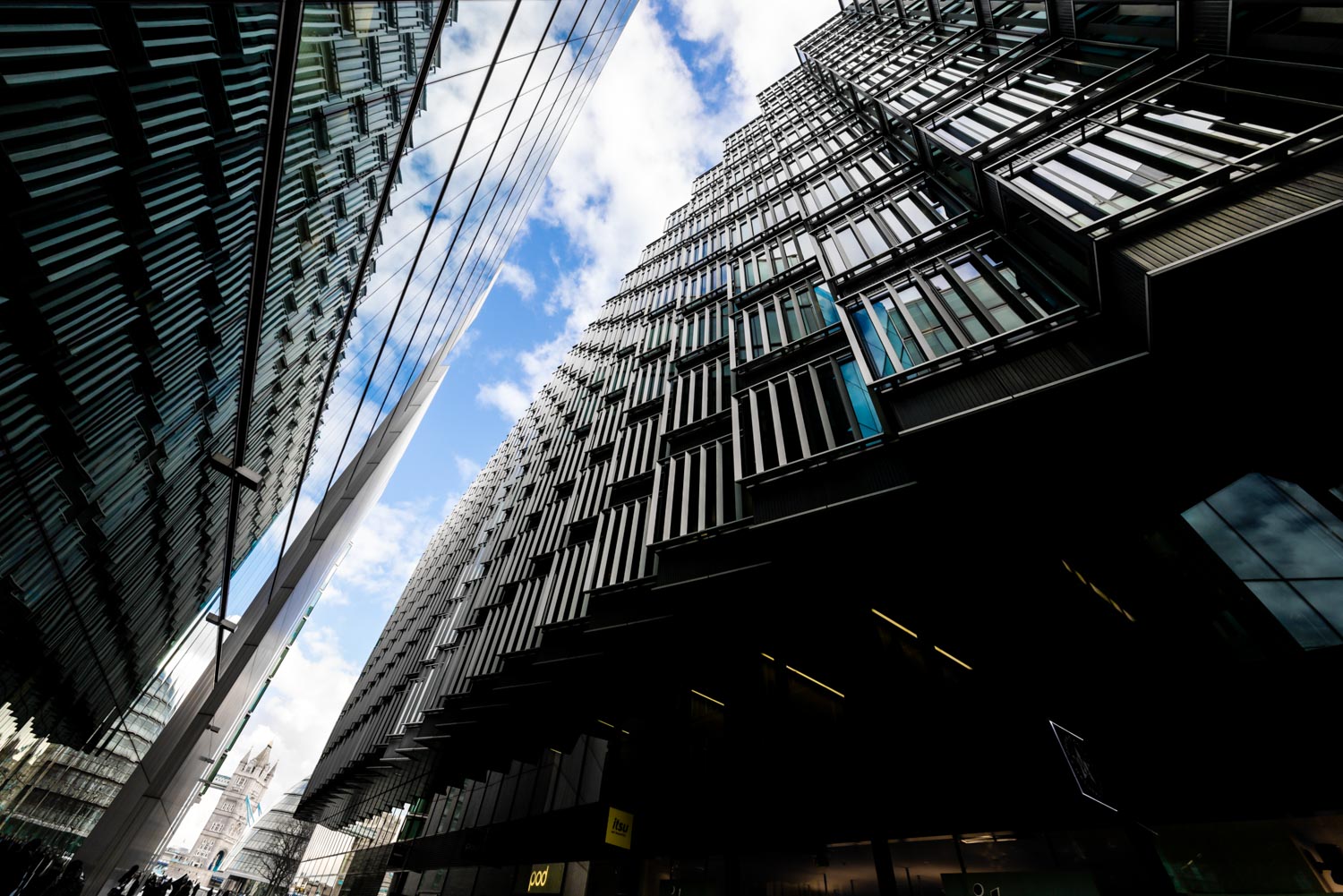 LINKED
Walkways link the wings of the PwC building, nicknamed the MIllenium Falcon due to its familiar footprint. Designed by Foster & Partners Architects as part of More London.
VIEW FROM THE SOUTHBANK
The City of London showcases some of the finest work from the most influential Architects in the world, and offers an amazing backdrop to HMS Belfast.
BANK TO BANK
Linking London's Bankside with St Pauls Cathedral, the Millenium footbridge was designed by Arup Group, Foster & Partners and Sir Anthony Caro.
GOLDEN JUBILEE
The complex design of the Golden Jubilee bridges, by architect Lifschutz Davidson, won the 2003 specialist category in the Royal Fine Art Commission 'Building of the Year. Award'.
LIGHT AT THE END OF THE TUNNEL
Light seeps through the small inlets of one of the eight spires which adorn the side of the unfinished Sagrada Familia in Barcelona.
Designed by Architect Antoni Gaudi, it's been under construction for 133 years!
NOTRE DAME
Notre-Dame de Reims, listed as a UNESCO heritage site is over 800 years old and is considered one of the most beautiful examples of Gothic Art.